Regular price
$28.00 USD
Sale price
$17.00 USD
Unit price
per
Sale
Sold out
The ultimate tool to removing pet hair and lint!
The Nano Brush by WLOOM® is the ultimate tool to remove pet hair and lint from any fabric!
Thanks to its revolutionary system of nano-hooks, hair is removed effectively and quickly, much more effectively than other alternatives. It revitalizes old clothes and fabrics, as it removes even deep-seated lint and hair without damaging the fabric.
 Perfect for pet owners
We love them, but their hair can often bother us. On the one hand, because they scratch, and on the other hand, because it is unhygienic and this quickly creates smells. The Nano Brush is the perfect tool to get rid of hair and lint.
The Nano Brush is also good for the environment because it doesn't generate waste like conventional glue rollers.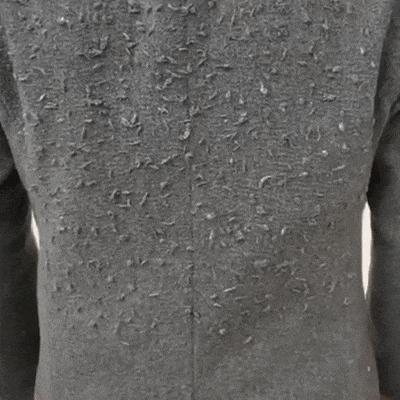 Bring new life to your old clothes
It is estimated that 78% of all fabrics are thrown away. So the Nano Brush saves a lot of money as it effectively removes lint and thus avoids throwing away and buying new clothes, carpets, etc. Imagine being able to make your old clothes, carpets, furniture, etc. look new again, you would look more stylish and your home would be cleaner. It is widely used by professionals in the cleaning industry.
Works on:
• carpets
• furniture
• clothing
• bedclothes
• cars
• upholstery etc.
How does it work?

It's really simple. All you have to do is pull it over the fabric with light pressure and your fabric is clean and like new!
Frequently Asked Questions
What fabrics does this work on?

It works on all non-knitted fabrics, i.e. fabrics that are used in the vast majority of cases for clothing, carpets, bags, bedding, etc.

Won't this damage the fabric?

No, the Nano Brush was specially developed not to damage the fabric.

Does it work with human hair too?

Yes.

Does it work on short hair?

Yes.

Can I also use it on my cat or dog?

Yes.
View full details